Vector Optics Frenzy Plus 1x18x20 Red Dot Enclosed Reflex Sight SCRD-63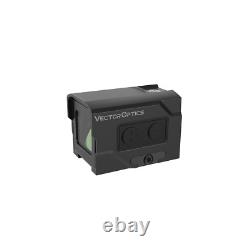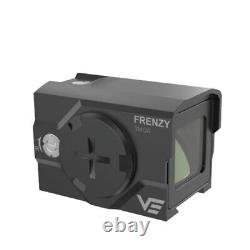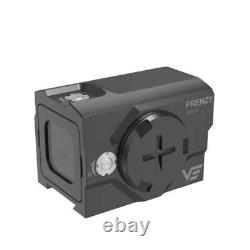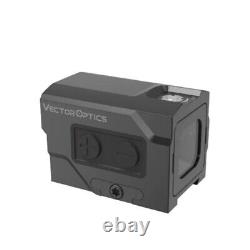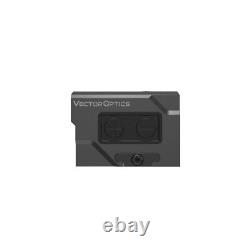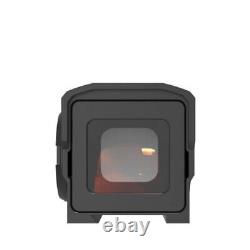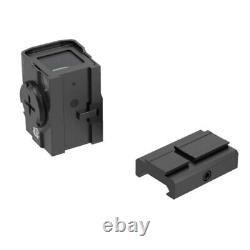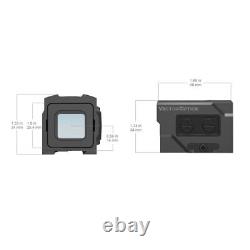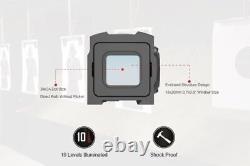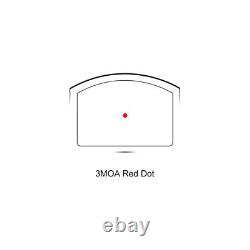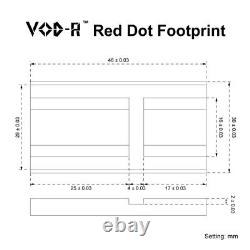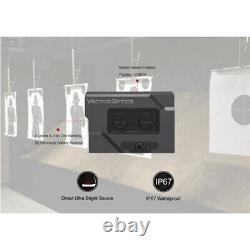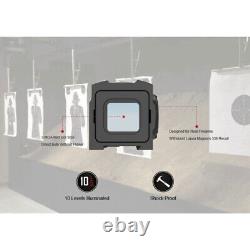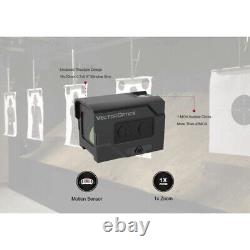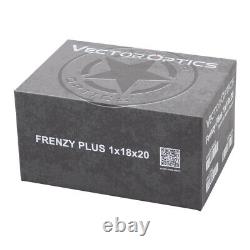 Frenzy Plus 1x18x20 Red Dot. The Vector Optics Frenzy Plus is an enclosed red dot sight with 8 different levels of intensity with 2 NV settings, allowing it to function in different lighting environments. This lightweight red dot sight is perfect to be mounted on rifles, carbines, and pistols as it only weighs around 100 grams. 3MOA Dot Size, 8 Levels and 2 Night Vision Red Dot, Battery Side Loading, Snag-Free Design. Complete User Control with Motion Sensor Feature (2 Minutes Auto Shut-Off), On/Off Switch.
Enclosed Window 18x20mm 0.7x0.8in, Audible Clicks for Elevation and Windage Adjustment. >50,000 Hours Battery Runtime for Lowest Visible Reticle, IP67 Water Proof, VOD Footprint. Designed for Real Firearms, Take 9mm. 223, 5.56mm, 308, 12GA and Lapua Magnum 338 Recoil.
Window Lens Size: 18x20mm / 0.7x0.8in. Mount Length: 46mm / 1.8in.
Width: 32mm / 1.2in. Height: 34mm / 1.3in. Weight (net): 81g / 2.9oz.
Dot Intensity: 8 Levels & 2 NV. Housing Material: 6061-T6 aluminum alloy. Battery Runtime: 50,000 hours (the lowest visible dot). For close-in work and general shooting.
IP67 water proof, shock proof to 1000g. Designed for real firearms and handguns. Package includes: low weaver mount, retail package, hex keys and cleaning cloth etc.