Vector Optics Frenzy Green Dot Pistol Sight Waterproof 1X17X24 SCRD-G19II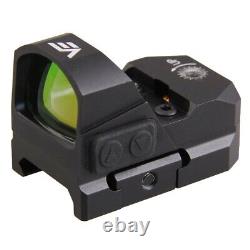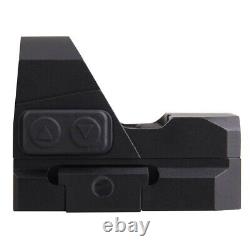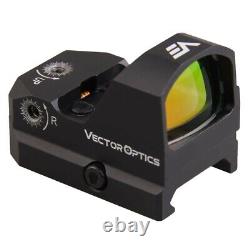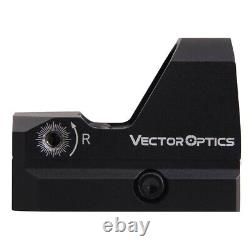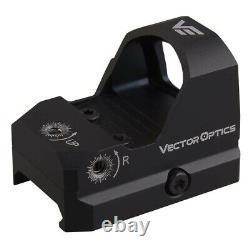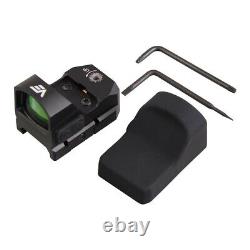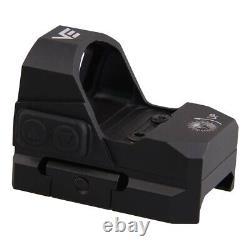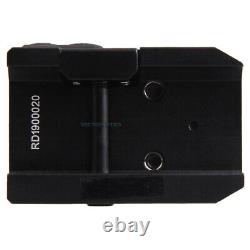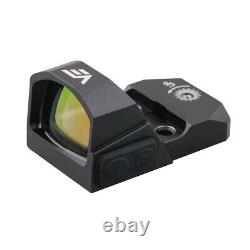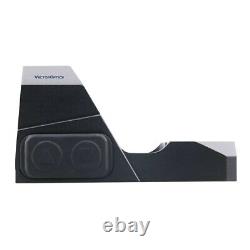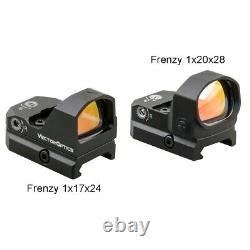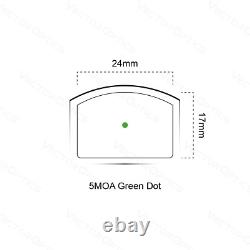 The Frenzy is a 2nd Generation, high quality pistol sight, developed for quick engagement and speed shooting. The package includes a CR2032 battery. 5MOA Green Dot Size with 8 Levels & 2 NV Green Dot Intensity, Black Matte Finish. TEK Footprint w/ 4 Sets Screws, 40,000 Hours Battery Runtime for Weakest Visible Dot. IPX6 Water Proof, Take 9mm, 45ACP, 12GA and Lapua Magnum 338 Heavy Recoil.
On/off Switches on Side, Complete User Control and 4 Hours Auto Shut-down. Magnification: N/A Window Lens Size: 24X17mm Length: 46mm / 1.8" Width: 32mm / 1.2" Height: 35mm / 1.4 Weight (net):56g / 2.0oz Eye Relief: Free Field of View: 27° Coating: Multi Coated Parallax:±1.0MOA 100 yds. Elevation Range: 45MOA Windage Range: 45MOA Dot Size: 5 MOA Dot Intensity: 8 levels & 2 night vision dot Mounting: Picatinny Battery: CR2032 Run time: 20,000 hours Finish: Black matte For close-in work and general shooting IPX6 water proof up to 1 meter depth for 30 minutes Pistol application with Vector Optics pistol mount High quality aluminum alloy 6061 in durable black matte finish Tested on 9mm pistol, 30-06 rifle and 12 GA shotgun Package includes: retail package, picatinny mount, rubber lens cover, hex keys and cleaning cloth etc. No invoice or receipt needed.