Holosun HE509T-RD Enclosed Reflex Optical Red Dot Sight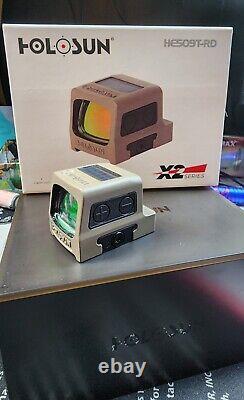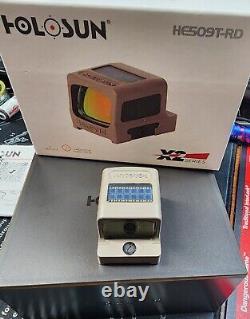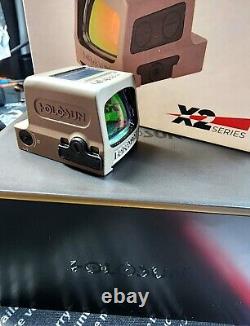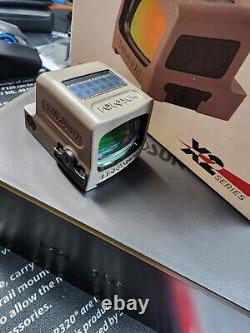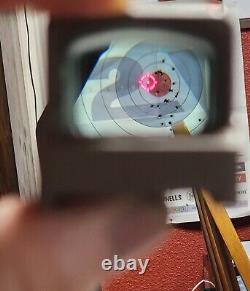 BRAND NEW HE509T-RD X2 is a hard-use, nitrogen-purged enclosed LED sight designed for handgun applications. The HE509T-RD X2features a grade 5 titanium housing, Holosun's Super LED with up to 50k hour battery life, Multi-Reticle System, Solar Failsafe, and Shake Awake technology. The X2 version adds improved glass clarity, Lock Mode, and a full Multi-Reticle System providing 2MOA dot only, 32MOA Circle only, or a Circle-Dot combination. HE509T-RD X2 includes an adapter plate for compatibility with rmr-style footprints. HE509T-RD X2 feature 12 intensity settings, two of which are compatible with night vision devices. The included 509T RMR adapter plate is not compatible with ZEV or Shadow Systems style RMR interfaces. CR1632 battery port does not require removal of optic from firearm. Improved programming that enhances usability.
Addition of Lock Mode: Lock mode locks out the buttons until a deliberate long press unlocks them. Auto mode now runs in the background and offers solar power when there is no battery or dead battery. Up to a 50,000 Hour battery life.
Multi-Reticle System (MRS): 32 MOA Circle & 2 MOA DotHolosun HE-509T-RD-X2-FDE Titanium Reflex MRS Red Solar W/RMR plate in FDE.