Trijicon RMR Sight Adjustable LED 6.5MOA Red Dot Type 2 RM07-C-700679 FREE SHIP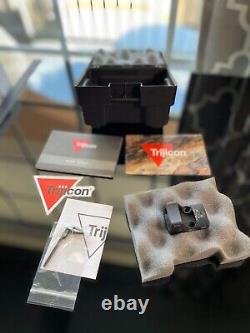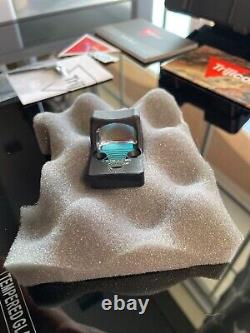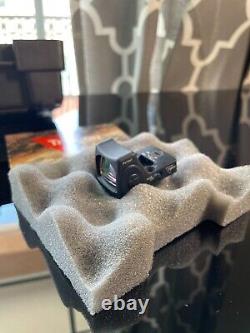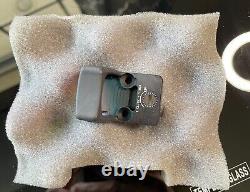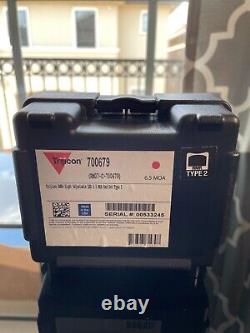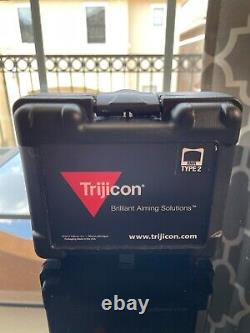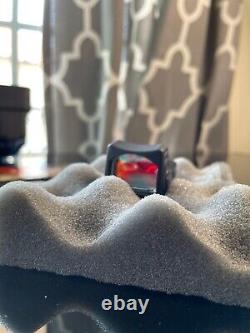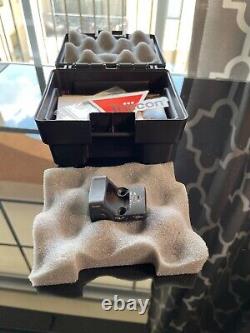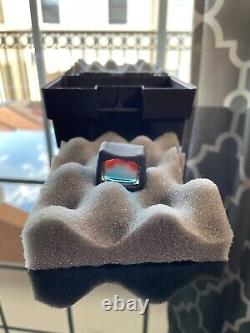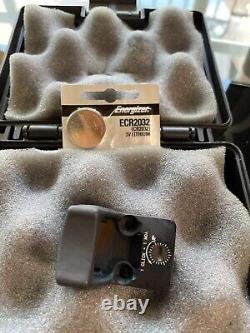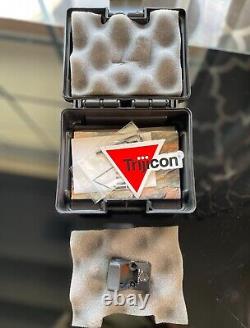 Kept in temperature / humidity controlled storage. Please check out our other auctions for Glock sights, tech gear and kitchen gadgets.
Trijicon RMR Sight Adjustable LED 6.5MOA Red Dot. The RMR Type 2 is designed with a patented housing shape that absorbs impact and diverts stress away from the lens to increase durability. It also offers redesigned and upgraded electronics that have been proven to perform when mounted on slide ride pistols and other small arms. It's suitable for military, law enforcement, concealed carry self-defense, target shooting, and hunting applications. The RMR Type 2 Adjustable LED sight puts the illumination control in the user's hands.
Easy-to-use buttons on the sides of the optic allow the user to adjust the illumination brightness, toggle between manual and automatic modes, and power down the RMR for storage. The automatic mode functions the same as the LED RMR version. If a manual mode has been chosen, the RMR will remain in manual mode for 16.5 hours following the last push of a button. After 16.5 hours, the optic will default back to the automatic mode so that the RMR will be ready for your next mission or task.
All RMR Type 2 Adjustable LED sights are compatible with night vision devices, with the 3.25 dot size being the most popular. The user can also lock out the buttons so that the RMR functions in automatic mode only. This ensures that inadvertent button pushes do not cause a loss of aiming solution.
The 6.5 MOA dot in the RM07 gives the user the biggest dot available in our LED and Adjustable LED operated models. The bigger dot size gives the user the ability to locate the dot quickly which is ideal for close quarter engagements or is a great solution for those who have vision problems. NOTE: The RMR Type 2 has identical physical dimensions and mounting footprint to that of the original RMR Type 1. If selecting an RMR for mounting on the Glock MOS system or Springfield OSP pistol, a Trijicon RMR mounting kit (AC32064) is required.
Unique, patented housing shape diverts the force of an impact away from the lens, greatly increasing durability. Tritium-phosphor lamp illuminates' reticle in low-light conditions and fiber optics automatically adjust the brightness level and contrast to available light conditions.
BUILT TO HANDLE THE WORST. Designed to be waterproof to 20 meters 66 ft. Creates a wide-band light transmission for minimal change in target area color.
Tritium lamp is warrantied by Trijicon to illuminate for 15 years from date of original manufacture (Dual-Illuminated RMR). Electronics are warrantied for 5 years from date of original manufacture (LED & Adjustable LED RMR). No need for special tools.
Multiple primary applications including rifle, pistol, and shotgun, or use as a secondary sight with a magnified optic. Ruggedized battery contacts and electronics ensure performance and survivability in harsh environments (LED & Adjustable LED RMR only). Automatically adjusts aiming dot to ambient lighting conditions after 16.5 hours (LED & Adjustable LED RMR only). Length x Width x Height.
1.8 in x 1.1 in x 1 in. As a small business, we prides ourselves on customer service. Please let us know if you have any questions before or after your order!