ADE RD3-013 Red Dot + Optic Mount Plate For Taurus PT111 G2, G2C, G3, PT140 tx22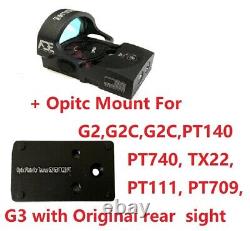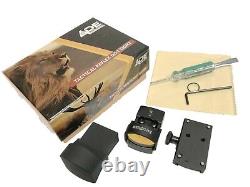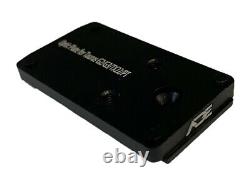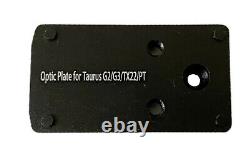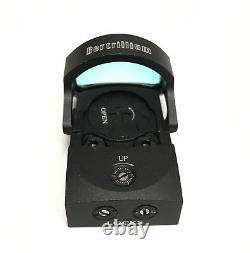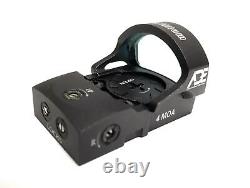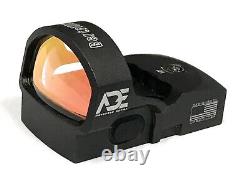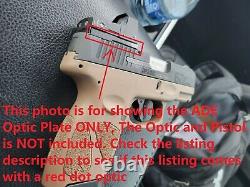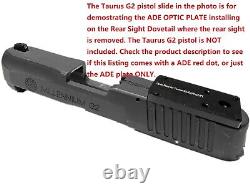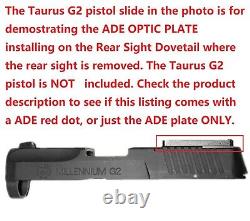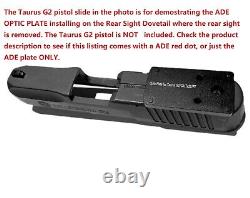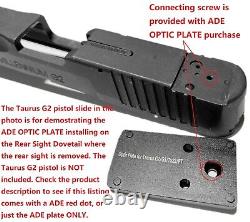 Comes with a ADE RD3-013 red dot, a Picatinny plate and a pistol optic plate to REPLACE the rear sight of G2c, G2s, G2, PT111 G2, Millennium G2, and TX22 Pistols. This plate also fits Taurus G3 with Original Rear sight(see photo). Does NOT fit Taurus new TX22C(TX22 Compact) which is Optics Ready, please see ADE.
RD3-018 SPIKE and RD3-021 NUWA(and NUWA PRO) and RD3-030 Apollo fit directly without any plate/adaptor. The pistol plate does NOT fit G3 with NEWER FACTORY STEEL SIGHT, G3C, please search ADE G3C plate on amazon under different listing.
Top load system, no need to remove the sight to change the battery. Red dot has multi brightness level with one adjustment button.
Every time you turn on the dot it stays the same brightness level last time it was turned off. 1.75" length x1.25" width x1.15 height. Fully windage and elevation adjustable and lockable; Unlimited Eye Relief. Full metal construction with glass lens. No plastic body, no plastic lens. Comes with protective cover, screws, wrenches, instructions, lens cloth, anti flickering shim. Installing optic plate to handgun is NOT recommended for users that are not familiar with pistol assembly. This optic plate requires removal of the rear sight, dissemble the pistol slide to reach the screw hole underneath.
We recommend hiring a professional gunsmith. Unprofessional installation such as improper torque will result in screw loose, not holding zero, damage to the firearm/optic and personal injury. Shock proof, Fog proof and Waterproof for 30 minutes under 4ft water. New advanced battery technology gives up to 3000 hours on bright setting and up to 40k hours on Low setting with a 2032 Battery(Included). As such, the more you save the more we make.
Please allow up to 24 hours for a response. If you give us the chance, we will make every effort to make it right for you! We strive for five stars from you in feedback - and work hard to earn it.