Holy Warrior S1 DE Holographic Styled 558 Airsoft Red Dot Sight Flag Ver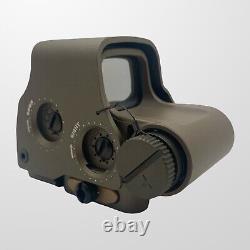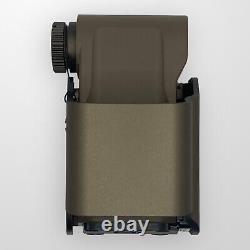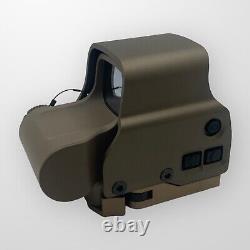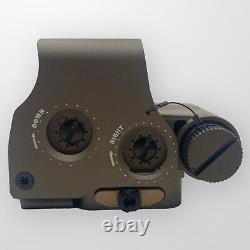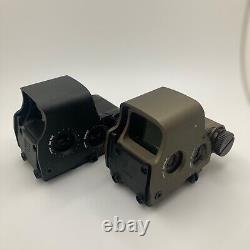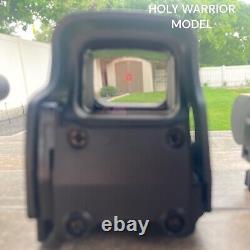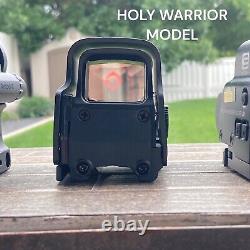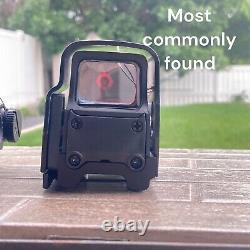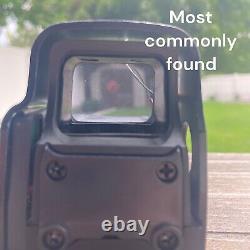 Tired of Red Dots with glass tint making it hard to see your target? Tired of Red dots that aren't even daylight bright making you look for your reticle in the middle of use? Tired of Red dots that don't hold zero even on a GBBR or have reticle spill making it hard to see what you're aiming at? This red dot solves all of those issues.
For comparison, these get brighter than EXPS-3 holographic sights from eotech, hold zero even on real steel (tested on an AR for 400+ rounds), and have nitrogen purged class which is rare to find on non premium cost optics. This is a replica sight that do it all, and with a very popular profile is one that can find its way on many builds! 1/3 lower cowitness for comfort shooting with or without irons.
10 dedicated night vision settings. Anodized Finish not a cheap paint finish. Laser engrave marks not scratch off paint. 2moa Center Red dot sorrounded by a 65 Moa circle with etch marks at the 12, 3, 6, 9 o clock positions.
40moa adjustment for windage & elevation.